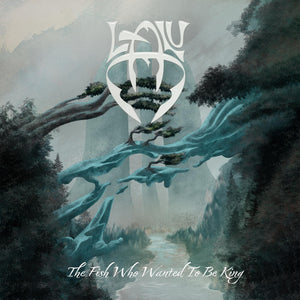 LALU - The Fish Who Wanted To Be King - CD
If you have pre-order items in your cart, your entire order will ship when all items are ready to ship

GENRE: Progressive Rock
LALU is a musical project originally founded in 2004 by the French composer and producer Vivien Lalu, son of Noelle and Michel Lalu (members of the '70s French progressive act Polène). 'The Fish Who Wanted to be King' is the second album, and fourth album overall from the band, released under the partnership between Vivien and Frontiers and is creatively and production-wise a major step forward if compared to the previous albums. 
Musically this album sees a contemporary approach to a Progressive Rock thread which was mostly developed during the 80's and that now has developed also after the explosion of Progressive Metal. With a lin-up that now is stronger and more cohesive that ever, again with singer Damian Wilson (ex-Threshold and regular collaborator of Arjen Lucassen), Joop Wolters on guitar and bass, Jelly Cardarelli on drums and sharing keyboard duties with Matt Daniel, Vivien Lalu managed to create a fabulous final product, boasting over fifty minutes of exceptional, massive cinematic and atmospheric Progressive music!
Technically flawless, and emotionally touching "The Fish Who Wanted to be King" has a story to tell and asks to be enjoyed quietly and with love from passionate listeners! 
Tracklist
Forever Digital
The Fish Who Wanted To Be King
Deoxyribonucleic Acid
Is That A London Number
Amnesia 1916
A Reversal Of Fortune
The Wondering Kind
---
We Also Recommend