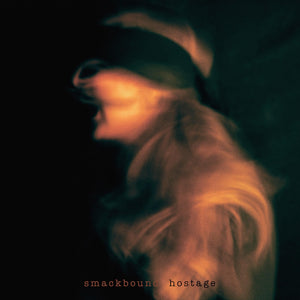 SMACKBOUND - Hostage - CD
GENRE: Melodic Metal

Frontiers Music Srl is pleased to announce the upcoming release of Smackbound's new album "Hostage". The Finnish five-piece, vocalist Netta Laurnne, guitarist Teemu Mäntysaari, drummer Rolf Pilve, keyboardist Vili Itäpelto, and bassist Tuomas Yli-Jaskari, once again deliver a hooky, driving, metal-influenced slab of hard rock power on their second album.  
Hailing from Finland, Smackbound's story started back in 2015 when vocalist Netta Laurenne founded the group. A classically trained singer who has also studied pop, jazz, and folk singing, Laurenne had been featured on tracks with Amorphis, Lordi, Black Sun, Elvenking, and others up until that point and wanted to form her own band. Guitarist Teemu Mäntysaari (Wintersun) was the first to join the line-up and soon after, drummer Rolf Pilve (Stratovarius, The Dark Element), keyboardist Vili Itäpelto (Tracedawn), and bassist Tuomas Yli-Jaskari (Tracedawn) came into the fold.
The band commenced writing songs and simultaneously, founded a covers band, "Run For Cover". The idea there was that they could immediately play live together while simultaneously working on original material. Those gigs helped the band build up their rapport as musicians and live performers, turning them into a well-oiled machine by the time they hit the studio to record their debut album "20/20". 
But before "20/20" was released, the band formally debuted with a string of successful singles and videos on Youtube including the hooky 'Drive It Like You Stole It," the energetic "Wall Of Silence," and the powerful "Run". All three singles were included on the band's debut album, which was recorded at Sonic Pump Studios, produced by Tuomas Yli-Jaskari, mixed by Jesse Vainio (Sunrise Avenue, Apocalyptica, Poets Of The Fall), and mastered by Svante Forsbäck/Chartmakers.
Between the release of "20/20" and the band's upcoming album "Hostage", Laurenne partnered up with fellow Finnish vocalist Noora Louhimo to release an absolutely amazing heavy/hard rock album under the name Laurenne/Louhimo. "The Reckoning" was released to rave reviews as it showcased two powerful, dynamic vocalists delivering stunning performances boosted by their undeniable chemistry working together. 
Now, Laurenne and her bandmates return for the second chapter of the ongoing story of Smackbound with "Hostage". 
Tracklist
Reap
Change
Razor Sharp
Rodrigo
Break
Imperfect Day
Graveyard
Traveling Back
Hold The Fire
Hostage
The Edge
---
We Also Recommend